Hello, friends and family, I hope you are loving the colors of the season as much as I am.
I love the fall season, it is one of my favorite seasons of the year.  I love the colors, the smell of baking cookies, apple ciders, Halloween, Thanksgiving.  There are so many things to love about this season.
One of the things I notice and that is quite obvious is the way the trees shed their leafs every single year.  Trees, as we know, are part of our ecosystem, they provide oxygen, food, housing, life, and so many more things to the environment.  We can say that without trees it would be quite difficult to have a life as it exists today.  
The one thing I enjoy most about the season is the valuable lesson the trees teach us each and every year.  Every single year the trees will let go of their leafs, fruit, flowers, and remain dormant for a season until the spring of the following year.  They will literally pause and rest until the following season.  This phenomenon has only reinforced for me how important it is to review, renew, and recycle what is important and let go of the trivial less important things.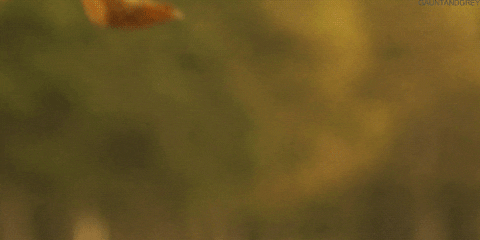 The trees don't sweat the small stuff.  They simply let go of what is no longer meant to be or what is not serving a purpose.  
I want to encourage you this week to take a lesson from the trees and begin to let go of any beliefs systems that do not serve your higher purpose.  Toxic relationships with yourself or the people around you do not serve your life, nor will they have a positive impact in your life other than to teach you what not to do.  
It is okay to let go of fears, doubts, worries, toxic relationships, negative self talks, and give yourself permission to live a better life.  You are not your mistakes, failed attempts, past, history, no worries.  You are enough, and it is okay to let go of all those things that hold you back and give yourself permission to succeed.
I want to challenge you to make yourself a list of all those things that hold you back, write them on a piece of paper and throw them in your fire pit while your roasting marshmallows and grilling with your friends and family.  
You may be surprised, the more you practice letting go, letting life be, and accepting each and every moment will lead you to enjoy life, to realize that the only thing that holds you back, in the end, is you.
Please feel free to comment and share the things you will be letting go of this season.  The more you practice letting go and releasing those negative affirmations, the more room you will have to allow growth into your life.
The more you let go, the more prepared you will be for spring to come into your life.
Quitting is very much a part of your success.
Take a lesson from this season and begin to visualize all that you wish to release and get ready to welcome all that you wish to have, create, and appreciate.
Quit on what does not serve you, but never quit on yourself.
                     XOXO
                              LetyM
Please reload