Want to live your most productive year? 🏡🛫💰🧗🏻‍♀️💏 Follow this simple Formula to Crush your goals and get results.
Monday, December 25, 2017
Happy Holidays Friends & Family.  How was your Christmas Break?
I love the Holiday Season, 🎄it always brings me joy to see the lights, decorations, the foods, planning & plus spending time with family members is always a good thing. 
It also makes me ponder about the year lived, 2017 brought so many lessons and so many blessings.  
I am an introvert & find it highly necessary to find a moment through the business of life to simply pause, sit back, ponder, reflect, and regroup.
If you have not implemented a journaling system to plan ahead, I highly recommend it.  
Visualization and Developing Clarity are some of the most basic & effective ways to make your ideas come to life. 
You can sign up at WWW.LetyM.Com to get a free down load that will guide you and give you the simple steps for living your best year, as a bonus for signing up you will also receive emails full of free tools and tips to help your business and life grow, updates, products & more.
That's right, you get first dibs for signing up.
Your free download will include a 12 Month Master Plan to give you a head start and finally get you on the right track to achieve your best year. 
Why? Because dear friend, I struggled for a few and could not figure out why I kept thinking, starting, but never completing a project. 
It was not until I discovered that Mastering my personal time, focusing my attention on the things I really wanted to have, understanding why, cleaning my emotional & psychological clutter, and literally getting out of my own way paved my path and ability to create results.  
Quality versus Quantity is my favorite mantra.🔑
With that said, 
What is the Secret to living a happy life? 
Is it money, Friends, Family, more money, vacation, health, loosing weight, spending time with family, paying off your debts, involving yourself in nourishing & loving relationships, finding someone to share your life with, becoming comfortable with being on your own? 
Can you take a guess what is the most important factor in determining your ability to succeed in any if not all of the above areas? 
The secret Sauce my friend is Clarity. 
Clarity allows you to know exactly what you are aiming for, by when, how much, it answers the most important and basic questions why, when, where, who, what, how?
It really is that simple and is all up to you.
You get to define what your personal path looks like, your ultimate lifestyle, your financial freedom, your relationship status, and what a happy and fulfilling life looks like to you.
Let me give you an even simpler formula to solve any equation or lack of clarity in your business & life. 
Step 1 Clarity 
What, why, where are your top Clarity developing questions.
Step 2 Focused Attention
Who, When, How are your problem solving questions. 
Let's break it down to an even simpler formula or blue print. 
Goal:
Say you want to have more money in your bank or finally get healthier and loose some weight.  
BTW, this are some of my to do goals for next year.  Grab a Piece of paper, pencil or pen and let's get started.
My first step in Mastering my time & ensuring I get to achieve these goals is to roll up my sleeves and ask the Clarity Questions What, Why, and Where.
Step 1 Clarity
What do I want? Loose weight, increase revenue.
Why? Because I will be healthier, stay away from certain illnesses, achieve overall wellness, I will be fit and active.  I will be able to reach my freedom number that I financially set for myself and enjoy the profits and outcome.
Where? I see myself weighing 140 pounds and I see myself producing content, products & services that will allow me to reach my financial goal.
 
Simplify your questions, narrow your approach, create results.
Clarity is key 🔑 when it comes to knowing what you want to achieve, why this is important to you, and where will achieving such goals will take you. 
Success becomes much  easier once you Master the ability to focus your time and energy on the people, places & things that will enhance those experiences.
You will find yourself saying no with more ease to the things that do not support or provide for your vision.
Your Time is Valuable and the value you give it is the value you get in return.
Step 2 Focused Attention
There's nothing like going another year with the same resolutions and problems from a year or years ago.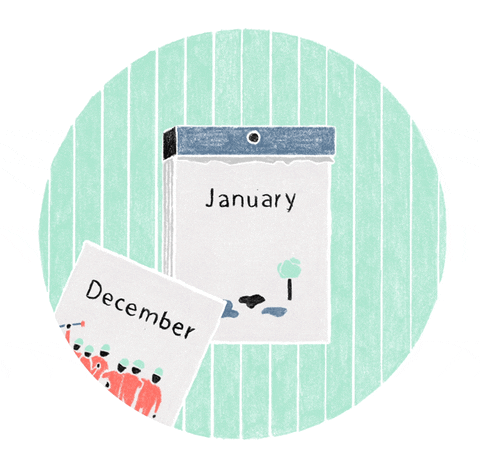 No worries, you are not alone, I did it for years until I unlocked the secret key to mastering and Valuing my Time to become more productive & less exhausted or worse no change at all.
Living one more year with the same old same old.😒
Who? Who are the persons I need to collaborate with, ask, learn from, approach. Where can I exercise, learn dietary habits, fitness tips. If you don't stretch your circle, you stay the same.  You need to be willing to expand your circle and have an open mind to learn and ask.
How? I plan to exercise at least 5 Days a week, track my intake and continue with Herbalife. I am also creating wellnes groups to keep myself accountable & motivated along with doing and taking exercise classes. 
I am also publishing, diving into e commerce, doing public speaking gigs, and producing products & services to coach others into reaching their personal goals and reach my personal financial goal.
When? I plan to reach my goal weight by June of next year and my income Freedom number by September.  
2 Steps, 3 Simple Clarity Questions and 3 Simple Focused Attention Questions.
Simple Formula for Big Results, not big Huge, Massive Results.
You don't have to complicate your plan of action, but you do have to be clear and be willing to focus your attention on what you want to create.
Happy Holidays and I can't wait to see your results.
Create the Life You Love and Deserve.
                     XOXO 
                                  LetyM