February is Heart Healthy Month
Tuesday, February 6, 2018
Happy February friends & family.  💞
The first week of the month and Romance and Love are in the air.
February always brings memories of love and caring, things that nourish your mind & soul. 
February is also heart healthy month.❤️. I want to pause and encourage you to do your annual checkup & make sure your heart stays healthy this year.
Yes, this is the nurse in me talking to you.  After working ER for so many years and watching heart disease in full force, reading most recently a paragraph published in AHA Go Red for Women that 1 in 3 women will die of heart disease each year.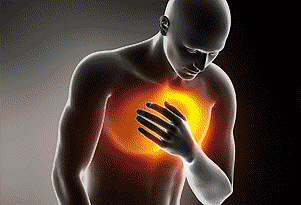 You read that correctly, 1 in 3 women and Heart Disease is also the number one killer of women.  It about made my jaw drop reading those stats, WOW.  With those numbers, it is good to know that there are so many things we can begin to implement into our lifestyles to make those statistics better for us.
The foods we eat, our fitness level at a physical and most importantly at an emotional level have so much influence on the way we care for our bodies, minds, and heart.
We can't change the world around us, we can't change the stress level, situation, the way people act, think or what they do, but we can 100 percent change what we choose to eat, how we cope, and the habits we practice each and every day.
Wellness and Health are a personal choice.
With so much Cuddle in the air, I want to share with you five ways you can begin to share the spirit of the month with those you care for the most.  
P.S.  yes, I am looking at you too.
My challenge to you this month is not only to share this affection & higher vibration with your loved ones but to show the same love, affection, and effort toward everything you do, even when you don't feel at your best.
In times of trouble or difficulty we tend to give a helping hand, we tell someone a kind word, we go out of our way to make someone else comfortable or better in some form.  I want to challenge you to do the same for yourself. 
In honor of heart-healthy and February let's allow affection to be the primary emotion you experience.
You can begin to implement this practice on the daily.  
We tend to notice all that is wrong, judge, criticize, cut someone off, and in the world of electronics, it is not an unfortunate surprise to see how apathetic we have become as a society.
We only need to turn the news or radio on to hear the tragedies going around & near our homes. 
This only filters into the way you see things, how you respond, turn the news on, watch the tragedies and pay attention to how your thoughts begin to change, followed by your actions, followed by your interactions.
The people you love most end up getting affected the most. 
Let's make this the month of giving, the month of caring, the month of pausing even if for yourself.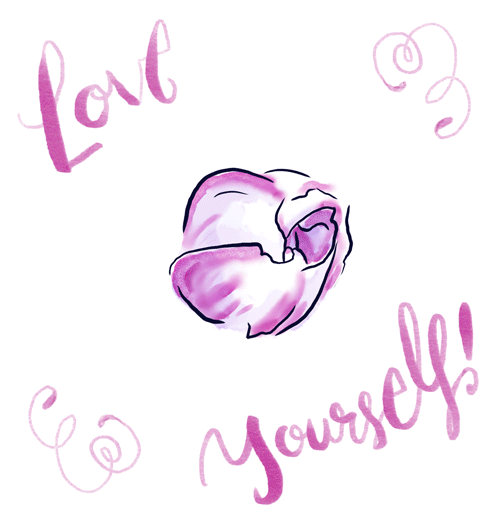 I want to share with you five ways you can practice and create more meaningful relationships with, friends, a partner, family member, surroundings, most importantly with yourself. 
You have one life, how do you want to live it? 
It's not up to the news, it's up to you.
1.  Love for your Friends 💞
Pause & show how much you appreciate your friends. Thank you  notes, a simple text message, a day out for dinner, good friends are hard to find.  To have a friend is to be a friend.
2. Love for your Partner 💞
We tend to take out our frustrations on those we love the most.  Connection begins to diminish when we stop sharing our energy, vibration and that jittery feeling you get when you first meet. Find ways to nourish and spark that romance in your partner's life in some form. How about challenging yourself this month to share your appreciation.  A nice dinner, conversation & devoted attention Can go a long way for a few hours of quality time.  If you want to be loved show love. 
3. Love for Your Family💞
It is no secret that the people we love most are the people we least appreciate.  We stop calling our parents, brothers and sisters.  Pick up the phone and call your family, tell them how much you appreciate their presence. Be there for your family or those friends that become like family and give you that unconditional love.  Life is busy, but it should never be so busy that you forget to have a life with the most important people in your life.
4. Love for your Surroundings💞
I wake up each morning thankful for the air I get to breath, the life I get to live and create, friends I can appreciate, people I can work with, family I can thank, the kids I was gifted and get to parent.  I wake up thankful for the opportunity to serve you as my reader, for the ability to work as a nurse.  My first step on the ground is always filled with gratitude.  When I go to bed I do the same routine.  What happens throughout the day is but a moment.   I simply say thank you for the lessons I get to learn from and from the blessings I get to enjoy.  Love your life and life will love you back in return.
5.  Love for yourself💞
Every day you wake up and every day you go to bed there will be one person that will always be there.  The person trying to decode this blog right now is creating thoughts of interpretations as they read.  The meaning you give this post will be dependent not only on what you read, but on your personal life experiences.  It is different for each and every person.  
Loving yourself is about realizing you are responsible for your wellness, thoughts, words, and interpretations.  
Your thoughts will create your reality and everything you experience will stem from it.  Your mind is your garden, learn to nourish it with thoughts that serve you, your body is your temple, take care of it as much as possible.  You will wake up and go to bed with the same person regardless of who is with you.  This person is you.  
Make sure this person is appreciated, loved, nourished, cared for, forgiven, understood, rested, cherished.  Make sure you love yourself enough to know you are just as deserving of this and more.
Let's make kindness & appreciation, love & acceptance be the statistic of this month.
Create the Life you Love & Deserve 
                 XOXO 💋
                             LetyM